"We are more alike, my friends, than we are unalike."
–Maya Angelou
Jon Marion, Founder and President of ICU, is a father of two sons. Deciding to leave Corporate America in 2016, he is driven with the vision of a safer future for his family and humanity, where we don't just talk about Change, but BE the Change. The ICU "eye" is the company emblem being positioned as the universal symbol of respect, and what brings this "Campaign of Consciousness" to life.

Jon earned his Bachelor of Science degree in Business (double majoring in Marketing and International Business) from Iowa State University, and has experience traveling and living abroad in China, Greece, Austria, Slovakia, Spain, Italy, and Crete. With years of volunteering, community service and mentor/mentee relationships in Iowa, Jon is looking to take ICU worldwide.
From the Founder & President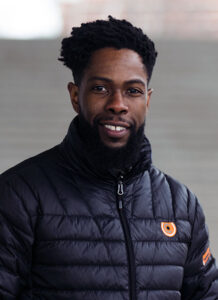 Somebody asked me one day, "Why you? Why are you the one to lead this?" I admit, I was taken aback by the question initially. But this is my answer: I don't know why I was led to pursue this journey right here and now at this moment in space and time. But what I can say is that I'm willing to make the sacrifices necessary to push past adversity. I'm crazy enough to talk to people that others wouldn't dare approach, in an effort to lead by example and show the ICU philosophy is worth living. I'm fearless enough to put my complete faith in Him that resides in me…yet humble enough to know that people aren't going to think like me and Still "see" them.
So thankful to the individuals – past and present – that have helped to build THE Inclusive Cultural University…because I definitely cannot do it alone. My father was my first supporter of ICU, and have played an essential role in showing me the condition the world is in. Others see the critical state our society is in as well – we already have who we need; however, we have to do it right. With respect. Let's see you and learn from you.
"We are Forever students and can learn from one another" –Jonnell
---
ICU Joy Journal
This book contains a secret path to rewire your mind, and experience a journey of joy every day. An essential transformation in THE Inclusive Cultural University "Campaign of Consciousness."